A dislocation occurs when the bone moves out of its normal position in the joint. The joint is the space between two bones. A finger dislocation is usually obvious as the finger will be crooked and you will have difficulty moving it.

The joint is supported by ligaments. These ligaments can get stretched or torn with a dislocation. Sometimes a dislocation can break a piece of your bone. Treatment depends on the severity of damage, and can range from splinting, special exercises, or surgery. It is very common to have swelling in the joint for many months after a dislocation.

CASE EXAMPLE

Warning: graphic images below

This is a case of a 20-year-old man who dislocated his thumb interphalangeal (IP) joint.




This was an open dislocation--the bone had torn open his skin!




The top of his bone, or the joint, is seen to the right. The rope-like structure on the left is his tendon. It had gotten stuck behind the bone so the joint could not be pushed back into position until the tendon was moved over with surgery.
Powered by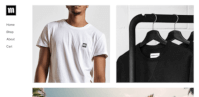 Create your own unique website with customizable templates.