The flexor tendons are essentially the opposite of extensor tendons, as they are located on the palm side of your hand and wrist. They allow you to bend your fingers, thumb and wrist. Just like the extensor tendons, they are attached to muscles in the forearm.

http://www.assh.org/handcare/hand-arm-injuries/Flexor-Tendon

This is a picture of the cut flexor tendon to the thumb (flexor pollicis longus).




This is a complication from a cortisone injection to one of the flexor tendons to the index finger. The cortisone can degrade the tendon if it is injected too deeply and cause it to break.
Powered by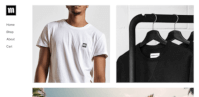 Create your own unique website with customizable templates.