A joint is the space between two bones. The ends of the bone are covered by cartilage. This cartilage secretes a fluid that lubricates the joint. Where your fingers, thumbs and wrists bend are joints. There are also joints in the hand that are harder to see moving, but they also have important function. There are many conditions that can affect the joint.

Arthritis: This occurs when the cartilage on the bone starts to wear away. The bone ends start rubbing directly on each other, which can be quite painful. This is also known as osteoarthritis, which is different from rheumatoid arthritis. Arthritis can be treated with medications, splints, therapy, and sometimes surgery. Surgery involves removing the joint or replacing it.
Powered by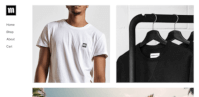 Create your own unique website with customizable templates.