Kirschner wires, or K-wires, are commonly used in hand surgery to fix fractures. They are named after Martin Kirschner, a German surgeon who introduced them in 1909. They are made of stainless steel and have a sharp tip.

Here is a photo of a broken hand bone, the metacarpal.

K-wires can be driven into the bone through the skin (percutaneous pin fixation) using a power or hand drill. They help to hold the bone straight and allow the fracture to heal better.




Sometimes the end of the wire is left sticking out of the skin; other times, they are cut so that they are beneath the skin. This is a photo of a different patient with two K-wires in her finger.




After the fracture has healed, the pins can be removed. Here is a photo of one of the pins that have been removed.



Powered by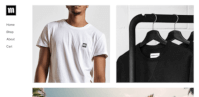 Create your own unique website with customizable templates.