Nerves are extremely important in the hand, as they carry messages to and from the brain. These messages are what allow you to feel things with your fingers and move your hand to do the activities of your daily life. Nerves can be damaged from pressure, such as in carpal tunnel syndrome, can be stretched after an injury, or can be cut. In order to restore the communication in the nerve, the pressure needs to be released or the cut

nerve repaired. When a cut nerve is repaired, you do not regain sensation immediately. It takes a few weeks for the area to heal and then the nerve has to regrow. It takes approximately one month for the nerve to grow an inch in a healthy patient. It can sometimes take over a year before the nerve has fully grown to the tip of the finger if it is injured in the arm.

There are three major nerves in the upper extremity: the radial nerve, the ulnar nerve and the median nerve. The radial nerve supplies feeling to the top of the arm and hand. It controls muscles that are responsible for lifting your wrist (extension) and straightening the fingers. The ulnar nerve is responsible for feeling to the little finger and part of the ring finger. Hitting your "funny bone" actually refers to hitting the ulnar nerve as it runs alongside the elbow. This nerve also supplies muscles in the hand that are responsible for finger dexterity (for example, crossing your fingers). The median nerve supplies feeling to your thumb, index, middle and part of the ring finger. It is the nerve that is compressed in carpal tunnel syndrome. With severe damage to the median nerve, you can lose muscle to your thumb (thenar atrophy).
Powered by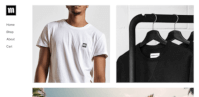 Create your own unique website with customizable templates.