A repetitive strain injury (RSI) is often used as an umbrella term to describe pain in the upper extremity associated with repetitive tasks. However, many times, there are no objective findings of injury (e.g. swelling, bruising). What is usually common in these "injuries" is postural deterioration due to improper ergonomics and poor movement patterns (sitting hunched over at a desk for many hours). Many patients w

ho present with wrist and forearm pain that develops after keyboarding will have poor posture and weak posterior musculature. That is, their shoulder stabilizers will be very weak as will their core. There may or may not be associated pain in the shoulder or back. Upper Crossed Syndrome is another term that has been used to describe the postural dysfunction that can lead to RSI.

Treatment for RSI includes therapy that focuses on the body as a whole, not just the areas of pain. Proper ergonomics, frequent breaks and positional changes, and a well-balanced stretching and exercise program as guided by an occupational therapist or functional movement specialist are all an integral part of treatment.
Powered by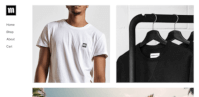 Create your own unique website with customizable templates.