A second R post in light of Jimmy Fallon's recent finger injury...

Ring avulsion injuries are a rare injury that can cause severe damage to the finger.

There are three classes of injury.
Class I: Skin and soft tissue are damaged, but repairable with good recovery of the finger.
Class II: Blood vessels and nerves are damaged, oftentimes requiring special grafts to repair them. Overall outcome is good, although sensation to the finger may not be perfect.
Class III: Tendons and bone are damaged, so severely that amputation is often advised. Attempts at reconstruction, even if successful in saving the finger, often leave a finger that does not move or function well due to post-surgical scarring and swelling.

Common causes of ring avulsion injuries: jumping a fence, dunking a basketball, falling in the shower. The ring will get caught on the fence, basketball hoop, shower bar, and pull on the finger forcefully. Best way to prevent the injury: remove rings with sports or any activity where the ring may catch on the edge of an object.


Powered by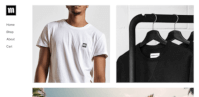 Create your own unique website with customizable templates.