Trigger finger is caused when the tendons that bend your finger gets stuck in a tunnel in the palm of your hand. This tunnel, also known as a pulley, can become too thick, making it difficult for the tendons to pass through. The tendons can sometimes get stuck in the tunnel, making it difficult to straighten the finger. There may also be symptoms of pain, popping or catching. Sometimes the popping will feel like it is in the

joint but it is actually the tendon going through the tunnel. Causes of triggering include arthritis, gout, diabetes, trauma, and oftentimes, no clear cause at all.


Treatment involves trying to reduce swelling around the tendon and pulley. Wearing a finger splint or taking an oral anti-inflammatory medication may sometimes help. A steroid injection is often effective as well. However, if symptoms return after several injections, surgery may be recommended. With surgery, the pulley is opened so that there is more room for the tendon to move. Recurrence is rare after surgery.
Powered by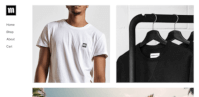 Create your own unique website with customizable templates.