The ulnar nerve is one of the three main nerves in your arm. It travels from your neck, past the inside of your elbow, and then down into your hand. It can be pinched anywhere along this course, but most commonly, at the elbow. When you hit the "funny bone" in your elbow, you are actually hitting the ulnar nerve, not a bone.

Excess pressure on the nerve can cause numbness or pain in your elbow, hand, wrist, or fingers. The ner

ve gives feeling to the little finger and half of the ring finger. It also supplies the little muscles in the hand that are responsible for finger dexterity as well as a few muscles in the forearm that help with grip.

Compression of the nerve at the elbow is called Cubital Tunnel Syndrome. Many things can cause compression here:

Bending your elbow repeatedly

Putting pressure on your elbow, such as leaning on the table

Prior fracture/dislocations or arthritis in the elbow

To reduce compression at the elbow, make sure not to keep your elbow bent for too long. If you tend to sleep on a bent elbow, wrapping the elbow loosely with a thick towel will help to remind you not to bend it. Try not to rest your elbows on anything. If you have armrests on your chart, remove them. Avoid leaning on your elbows at the table and don't rest your elbow on an open window while driving.

If numbness becomes constant or you are noticing clumsiness in your hands, consultation with a hand surgeon would be indicated. Treatments include anti-inflammatory medications, splints, steroid injections, therapy and in severe cases, or cases that do not improve with the above treatment, surgery.
Powered by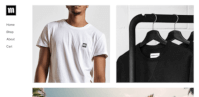 Create your own unique website with customizable templates.