Xiaflex (pronounced Zy-a-flex) is the brand name for collagenase, an injectable medication used to treat Dupuytren's disease (pronounced doop-a-trens).

Dupuytren's disease

can cause abnormal thickening of the tissue just beneath the skin. It most commonly affects the palm and can extend into the fingers. Firm pits, bumps and cords can develop and cause the fingers to bend into the palm.

The thickened tissue is made up of collagen. There are many types of collagen in the body, but there is a prevalence of collagen type III in Dupuytren's. Xiaflex is an enzyme that specifically breaks up collagen type III.

Here is a video demonstrating a cord that is injected and what is done afterwards to straighten the finger.
Powered by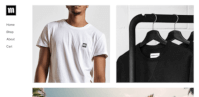 Create your own unique website with customizable templates.