Intake forms are required by all new patients in our office. Please download the following and fill them out before your appointment.
Please also bring your insurance card(s) to your appointment
.
On page two of our intake forms, it asks to acknowledge that we have given you, the patient, a copy of the privacy policy statement. Below is this statement, available for your review.

​If the patient is a minor, consent for treatment is needed from a parent/guardian.
Because of HIPAA regulations, all requests for medical records must be documented and signed by the patient. Below are the appropriate forms to make these requests. The "to send" document is to request our office send records to a designated location (home, another doctor's office, etc). The "to receive" document is for our office to request medical records from another office.
Powered by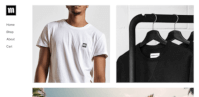 Create your own unique website with customizable templates.