While I am a hand surgeon, I do not always recommend surgery. Having surgery is a serious consideration, and I like to involve you in the decision-making process. Sometimes, the need for surgery is obvious. However, more often, it is not as obvious. There are many factors that go into the decision to have surgery. Just because a bone may look crooked on an xray does not mean you need surgery. I always emphasize that I do not treat xrays, I treat patients. Some of the questions that need to be answered are what is the purpose behind surgery and how will not doing surgery affect your everyday function. Being educated helps not only in the decision-making process, but also in the recovery process as well.
If you do decide on surgery, my staff and I will help you to prepare for surgery as well as explain any costs associated with it. It can be stressful and we will do our best to reduce that stress! I operate at
San Mateo Surgery Center
,
Mills-Peninsula Health Services
, and
Sequoia Hospital
. Where surgery is done depends on timing, insurance and patient preference.
While my focus is quality of care, there is unfortunately a financial burden associated with surgery. Surgery can get expensive, even if you have insurance. To help you understand all the costs associated with surgery, we have provided some generalized information below.
There are usually three fees associated with surgery:
1. Surgeon Fee: the price a surgeon charges for performing the procedure
2. Facility Fee: the price for hospital or Ambulatory Surgery Center (ASC) services, including nursing, supplies and medications given on-site
3. Anesthesia Fee: the price for the services of the anesthesiologist
Other potential fees include pathology (used if a mass is removed to identify what it is) or lab services (used if fluid from the surgery is sent for evaluation, e.g. with an infection, gout).
All services are billed with a CPT (Current Procedural Terminology) code. The surgeon can usually provide a CPT code for straightforward cases. However, findings at surgery can sometimes be unpredictable, necessitating a different procedure or additional procedures. I will do my best to provide you with all the possible procedures that may be performed during your surgery.
In general, facility fees from a surgery center are much lower than for hospitals, even if you are out of network.
Powered by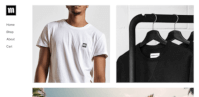 Create your own unique website with customizable templates.