What is a hand surgeon? What distinguishes Dr. Shieu from an orthopedic specialist or a plastic surgeon? The American Society of Surgery of the Hand put together
this video
to demonstrate the difference.
The conditions below are some of the many injuries that I treat.
One of the topics I find myself educating patients on quite often is proper ergonomics and posture along with the need for stretching and overall body strengthening to prevent injury. Often times, repetitive stress injuries (RSI) can be a result of poor body mechanics that lead to undue stress on the upper extremities. Treatment incorrectly focuses on the area of pain, rather than the body as a whole.
Proper diagnosis and appropriate therapy is necessary in order to get better.
The following are links to videos by the Mayo Clinic that demonstrate good stretches. Again, stretches are only part of the treatment.
Core stabilization and strengthening also play a part. Look for future blog posts about this!
Upper Body Stretching Techniques
Neck Stretching Techniques
Forearm Stretching Techniques
Below are a few videos that demonstrate a good representation of the techniques I use in my practice. Please note, these videos do not belong to me and were made by other physicians.
Trigger Finger Surgery Video
Carpal Tunnel Release Surgery Video
Dequervain's Release Surgery Video

Thumb Arthritis Surgery Video
Powered by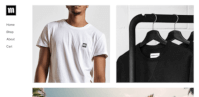 Create your own unique website with customizable templates.