TWO WEEKS BEFORE SURGERY
DO NOT take aspirin or aspirin-containing products. DO NOT take NSAIDS (e.g. Advil, Ibuprofen, Aleve, Naproxyn, Motrin, Voltaren, Mobic). Tylenol is an acceptable pain medicine for headaches and preoperative pain.

Refrain from smoking for two weeks prior to and two weeks after surgery.
Maintain a well-balanced diet before your procedure. Good nutrition is important.

ONE WEEK BEFORE SURGERY
Confirm your surgery with our office.
Arrange for transportation for the day of surgery with someone you know.
Arrange for an adult family member or friend to help you during the first 24 hours following surgery.

24 HOURS BEFORE SURGERY
Relax and eat well.
DO NOT drink alcohol or smoke.
Take your usual medications as instructed by your doctor.

THE DAY OF SURGERY
Please arrive on time to the surgery center.
Be sure the surgery center has your correct telephone number of the person taking you home.
Nothing to eat or drink eight hours prior to your surgery time (after midnight is best). This includes hard candy, gum and water. You may brush your teeth and rinse your mouth. If cleared by the doctor, take your daily medications for a heart condition or blood pressure with a sip of water. If you are a diabetic, the doctor will instruct you on your medication dosing.
Please wear loose, comfortable clothing. Postop dressings can be bulky and may not fit through tight sleeves.
Please remove contact lenses and leave them at home.
Leave all valuables at home, including jewelry and handbags.
You will not be allowed to drive yourself home. Please have transportation pre-arranged with someone you know. You will not be allowed to take a cab home.
Powered by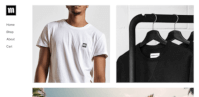 Create your own unique website with customizable templates.